Globe AZ City Council Moves To Consider Annexation Request Of 27 Acres Into City Limits
On January 15th, 2020, the Globe City Council approved to move forward with the annexation request of 27 raw acres south of Globe Community Center (APN 102-13-031B and 102-13-028W). The process to annex land is outlined in the League of Cities and Towns and is expected to have a timeline of approximately 60 days from start to finish. The intention and tentative plan to have the 27 acres annexed into the City of Globe is for residential land development. The owner, See You Monday Estates, LLC has a combined (approximate) 29 acres to consider for such development.
Quick Facts:
1. The number of residential properties for this area is unknown. It cannot be determined how many properties will be included in the plans until further analysis of the land is completed.
2. The price range and size of the properties, at this point, is unknown. Although discussions of ideally having mixed price range within the development was discussed at the meeting on January 15th, it cannot be determined until further analysis of the land is completed. The representative of See You Monday Estates, Josh Asanovich stated he is hopeful the price of majority of the homes would align within the average sales price of the area.
3. Once the property has completed the annexation process and is approved, the next step is to analyze the property with the assistance of a Planning Engineer.
4. Josh Asanovich, Representative of See You Monday Estates LLC, was born and raised in the Globe/Miami area. He attended Miami Schools through 8th and partially 9th Grade. At this young age, his athletic skills allowed him to play ball at a higher level outside of the area. Asanovich graduated from Highland High School (Gilbert, AZ) and played college level ball in Arizona. Later, post collegiate and professional baseball, he pursued a career in Real Estate, achieving multiple awards within the Real Estate realm. He has always considered the Globe/Miami area his hometown and is excited to make a positive, lasting impact on the community. Please reference back to my blog site for future and factual updates regarding this topic, thank you.
-Adrea France, Owner
See You Monday Estates, LLC
Are you thinking of BUYING or SELLING a home? Contact ME today to discuss the programs offered by our team!
As always, we appreciate your referrals of friends and family!
#globe #miami #arizona #realestatedevelopment #housing #copper #coppercorridor #smalltown #smalltownAZ #realestate #AZRealtor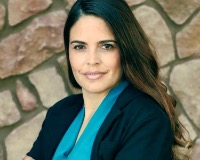 Author:
Adrea A France
Phone:
480-399-1585
Dated:
January 27th 2020
Views:
1,465
About Adrea: Adrea France brings more than 20 years of Real Estate experience to the table. In that span of time,...