Globe AZ City Council Employs Strattons To Process 27 Acre Annexation Into City Limits
On February 11, 2020, The City of Globe Council authorized S&S Consulting, LLC to assist with annexation request of 27 acres. In an effort to maximize time and efficiency, S&S Consulting, LLC will be processing necessary documents and overseeing the annexation process.
Who is S&S Consulting, LLC?
- Owner, Steve Stratton previously worked 13 years for Gila County, where he served as the Public Works Director, as well as the interim County Manager. Steve also worked six years with the City of Globe as the Public Works Director, as well the City Manager serving the Mayor and Council. He worked for reputable construction firms such as Van Dyke Western, Sundt Construction, and with United Metro Materials as their Area Manager. Steve currently serves as the Vice Chairman of the ADOT Transportation Board. He was appointed by the Governor to the Board in 2016. He grew up in the family businesses, which enabled him to develop a strong background in all aspects of construction, public and client relations, and daily business operations. He has multiple years of working with city and county multi-million dollar budgets, policy and procedure, state statutes, public relations, project management and oversight. He's a fourth generation Arizona native and a lifelong resident of the City of Globe.
- Owner Mary Lou Stratton worked 16 years for Sundt Construction, Inc., as an Administrative Assistant and Office Manager for the Heavy Civil Highway Division, which provided administrative support to the Concrete and Mining and Industrial Divisions and was also a Compliance Representative for the Human Resource Department. Mary Lou served as an interpreter for the employees and international business development in Mexico. Additionally, she worked seven (7) years for the City of Globe as the Assistant to the City Manager, including the Mayor and Council. As Owner/Manager of S&S Consulting, LLC, Mary Lou offers a diverse background, including several years of administrative and public relations experience both in the public and private sectors. Mary Lou was born and raised in Miami, Arizona and resides in the City of Globe.
Mr. and Mrs. Stratton state their specialty in such fields are the relationships they have cultivated over the many years working in various industries which enable them to open doors for their clients. The Strattons will be happy to meet with any prospective new clients to discuss their community needs and how they can be of assistance. In addition to the previously stated experience, the Strattons also own residential and commercial rentals.
In regards to this annexation, Steve and Mary Lou anticipate that it will become finalized in late May 2020, provided that every required activity is completed on the dates according to the timeline. Both Steve and Mary Lou strongly feel that this is a significant and much needed development for the community. "Given our experience with the City and County governments, development within the city is not only more cost effective, but more expedient as well. Both of our families are long time Globe-Miami residents, similar to The See You Monday Estates owners. It is refreshing to see the level of enthusiasm and progressive foresight to want to improve the quality of life in the community."
Steve & Mary Lou Stratton
S&S Consulting, LLC
526 E. Carico St.
Globe, AZ 85501
(928) 812-0849
(928) 812-0173
Email: SSConsultingLLC@hotmail.com
You are welcome to read the previous blog(s) on this topic here:
1. GLOBE AZ CITY COUNCIL MOVES TO CONSIDER ANNEXATION REQUEST OF 27 ACRES INTO CITY LIMITS
Additional Updates:
1. See You Monday Estates, LLC is currently working with an Engineer on site plan choices and infrastructure needs.
Please reference back to my blog site for future and factual updates regarding this topic, thank you.
-Adrea France, Owner
See You Monday Estates, LLC
Are you thinking of BUYING or SELLING a home? Contact today to discuss the programs offered by our team!
As always, we appreciate your referrals of friends and family!
#globe #miami #arizona #realestatedevelopment #housing #copper #coppercorridor #smalltown #smalltownAZ #realestate #AZRealtor #SmartConceptRealtyGroup #ArizonaRealtor #rural #developinRuralAZ #community #RealEstate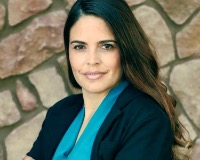 Author:
Adrea A France
Phone:
480-399-1585
Dated:
March 5th 2020
Views:
543
About Adrea: Adrea France brings more than 20 years of Real Estate experience to the table. In that span of time,...