GLOBE AZ CITY COUNCIL APPROVES INFASTRUCTURE AND ORDINANCE PLAN FOR 27 ACRE ANNEXATION
On April 28th, 2020 the City of Globe Council approved to adopt an Infrastructure Delivery Plan for "See You Monday Estates, LLC" Annexation as required by Arizona Revised Statues in addition, The City Council approved to Adopt Ordinance No. 862 in order to Annex approximately 27 acres of land, known as "See You Monday Estates, LLC", from unincorporated Gila County into the City of Globe.
Annexation is anticipated to be completed May 2020.

During the meeting the Team of See You Monday Estates, LLC presented The Council with some very preliminary plans and plat map, which included approximately 90-96 property lots. The goal of the See You Monday Estates, LLC Team is to offer affordable housing to the community. Tentatively, townhomes and single family residences are targeted for the community.
Here is a very tentative plat map (note - plans and details are subject to change and likely WILL change has planning unfolds).
You may read past blogs about this subject here:
You may watch past and future City of Globe Council Meetings by clicking on the below link:
#Miami #globe #superior #gilacounty #pinalcounty #arizona #realestatedevelopment #housing #copper #coppercorridor #smalltown #smalltownAZ #realestate #AZRealtor #affordable #exploreAZ #rural #ruralbychoice #ruralbydesign #shoplocal #arizonadestination #foodie #touristlocation #community #AZadventure #affordablerealestate #residential #commercial
Are you thinking of BUYING or SELLING a home? Contact ME today to discuss the programs offered by our team! Our team proudly serves the state of Arizona! As always, we appreciate your referrals of friends and family!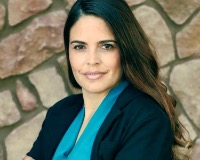 Author:
Adrea A France
Phone:
480-399-1585
Dated:
May 1st 2020
Views:
709
About Adrea: Adrea France brings more than 20 years of Real Estate experience to the table. In that span of time,...