Miners On Main In Superior AZ Is Bringing The Diner Back To Life
Miners on Main: Bringing the Diner Back to Life
"Welcome to Superior, the Gateway to the Copper Corridor. Rich in copper, history, culture and natural beauty, with blue skies and birds chirping, it's a terrific escape from the hustle and bustle of the big city. The entire region offers miles of hiking, biking, equestrian activities, bird watching, rock climbing and off road exploring either on your own or with a guide. You will find historic sites to explore and the grave sites of legendary people, including Mattie Earp. Don't miss the World Class Boyce Thompson Arboretum. Take time to visit the great shops, restaurants and galleries to round out your visit."- Sue Anderson, Superior Chamber of Commerce Executive Director
Sue Anderson couldn't have said it any better! Superior, AZ is one of the top rural destination's in the State of Arizona with never-ending opportunities to spend a long weekend. Only a short drive from the Phoenix valley, there's a reason folks are finding out about this hidden treasure.
We recently caught up with Melissa Komen, co-owner of the future restaurant Miners on Main. Melissa and her husband Michael fell in love with the Town of Superior years ago and are now bringing their dream of owning a hometown diner to life!
Q) When do you plan to open Miners on Main?

A) We are looking to open in late July or early August 2020. We wanted to open first of July, but with the COVID shut down, we have to push it forward.
Q) Tell us more about the history of the diner in Superior, AZ?
A) The buildings at 145 and 149 Main St. have different histories; both were built in 1923. 145 Main St. is our patio area; it was a bar for most of its history. 149 Main St is the Kellner Building and was featured in the 1996 film U Turn with Sean Penn, Nick Nolte, Jennifer Lopez and many others. 149 Main St was vacant so it was constructed inside as a diner for the film. After that it remained vacant for many more years. It was finally purchased around the time the Uptown Theater was being torn down next door. A shop called the Sunflower Market was in it until May of 2019 and we began a lease of 145 and 149 Main St at the beginning of March 2020.
Q) What inspired you to start a small business in Superior, AZ?
A) My parents brought us to Superior in 2004. We continued to visit every year to eat and stroll up Main Street. It reminded me of the small towns in eastern Ohio and West Virginia where my parents were born and raised. My husband and I fell in love with the building that already looked like the diner we always dreamed of. When we took our annual trip up this year we saw a new vibrancy on Main St. that we didn't remember seeing before and if you believe in signs, there were many after that trip!
Q) What menu items do you plan to offer?
A) We plan to do breakfast and lunch; 6am to 2pm. Our tag is "Classic Diner. Modern Fair." We will be featuring homemade meals, from our biscuits and gravy to soups and hand pressed burgers.

Q) Where do you see Miners on Main a year from now?
A) We want to be the family place that the community comes to eat. In a year from now we want to be able to not only provide great food, but also more jobs to the town and our support to the town as well.
Q) Where's your top place to grab a bite to eat in rural Arizona, besides your kitchen of course?
A) We try to eat local. Waffle On Inn or Wahhos in Gold Canyon
Q) Besides Superior, what is your favorite town in rural Arizona?
A) I love Oatman, Kingman (Route 66 diner there is awesome) and Bisbee!
Be sure to check out Miners on Main; opening August 2020 in Downtown Superior! Follow the "Main Street" signs off of Highway 60 and see what all the excitement is about. Located at 145 and 149 Main Street, you can't miss this classic diner.
Special thank you to co-owner Melissa Komen for participating in this Blog interview and providing great pictures of the renovation!
Follow Miners on Main on Facebook to see progress, opening dates, future menus, and more!

Are you thinking of BUYING or SELLING a home? Contact ME, Adrea France (480-399-1585) today to discuss the programs offered by our team!
Our Team proudly serves the State of Arizona! As Alway, we appreciate your referrals of friends and family!
#gilacounty #pinalcounty #maricopacounty #eastvalley #arizona #realestatedevelopment #housing #copper #coppercorridor #smalltown #smalltownAZ #realestate #AZRealtor #affordableliving #exploreAZ #rural #ruralbychoice #ruralbydesign #shoplocal #arizonadestination #foodie #touristlocation #community #AZadventure #affordablerealestate #residential #commercial #smallbusiness #businessesinsmalltownAZ #DevelopRural #DreamBIGinSmallTowns #momandpopshops #entrepeneur #AZDiners #MinersOnMain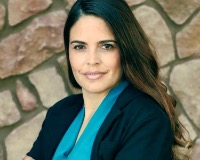 Author:
Adrea A France
Phone:
480-399-1585
Dated:
June 11th 2020
Views:
1,134
About Adrea A: Adrea France brings more than 20 years of Real Estate experience to the table. In that span of time,...