27 Acre Annexation Completed Efficiently Into Globe City Limits
On May 29th, 2020 the 27 acre annexation, known as See you Monday Estates, LLC was completed into the Globe City limits--with no delays.

The total project site is approximately 29 acres and a BIG THANK YOU is in order to the following entities for working on the annexation process and its success.
- TallyHo Engineering and
We look forward to working on the next steps to keep this project moving along! Stay Tuned for future updates here!
You may read past blogs about this subject by clicking on the below blogs:




3. GLOBE AZ CITY COUNCIL APPROVES INFASTRUCTURE AND ORDINANCE PLAN FOR 27 ACRE ANNEXATION
You may watch past and future City of Globe Council Meetings by clicking on the below link picture to subscribe to their YouTube Channel.
Are you thinking of BUYING or SELLING a home? Contact ME today to discuss the programs offered by our team!
Our team proudly serves the state of Arizona!
As always, we appreciate your referrals of friends and family!
#gilacounty #pinalcounty #maricopacounty #eastvalley #arizona #realestatedevelopment #housing #copper #coppercorridor #smalltown #smalltownAZ #realestate #AZRealtor #affordableliving #exploreAZ #rural #ruralbychoice #ruralbydesign #shoplocal #arizonadestination #foodie #touristlocation #community #AZadventure #affordablerealestate #residential #commercial #smallbusiness #businessesinsmalltownAZ #DevelopRural #DreamBIGinSmallTowns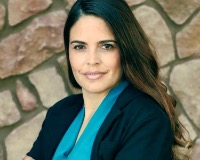 Author:
Adrea A France
Phone:
480-399-1585
Dated:
June 4th 2020
Views:
1,515
About Adrea: Adrea France brings more than 20 years of Real Estate experience to the table. In that span of time,...